Rohde Ottmers Realty Joins Forces with NAI Excel
San Antonio, TX, October 3, 2023: Rohde Ottmers Commercial and Investment Realtors is expanding its market presence as it joins forces with NAI Excel, a regional commercial real estate firm, and member of NAI Global. Along with NAI Excel, Rohde Ottmers will offer enhanced marketing, technology, research, education, and support for agents and clients.
Founded in 1908, Rohde Ottmers is the oldest and most trusted commercial real estate company in San Antonio and South Texas. Alfred W. (Tom) Rohde, III and Bryan Ottmers lead the company that was originally founded by Rohde's grandfather. The Rohde Ottmers team of twenty commercial real estate professionals, property managers, and support staff have developed, transacted, and managed some of the most significant projects in the region.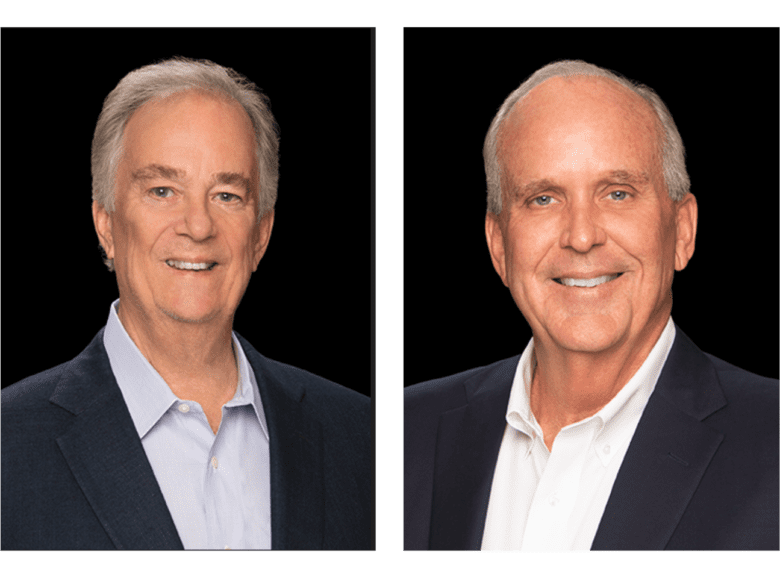 "We have been looking for a partnership where we could support our client's growth in other parts of the country and internationally", stated Tom Rohde, President at Rohde Ottmers. "With NAI Excel, we also found individuals that we could trust to share our legacy and elevate our services."
Tom Rohde and Bryan Ottmers will continue their local leadership of the company, along with Tom DeWine of NAI Excel. Like Rohde and Ottmers, DeWine is a longtime San Antonio real estate broker, and grew a real estate company with his father in San Antonio and throughout central Texas. "The commercial agents, management team, and staff at Rohde Ottmers are some of the most experienced professionals in the industry", stated Tom DeWine, managing broker at NAI Excel. They will be a tremendous resource for NAI network clients across the country who are doing business in San Antonio."
NAI Excel is operated by Walter brothers Neil, Jon, and Matt, third generation real estate brokers. When they purchased ownership of the company from their father and other partners many years ago, they began innovating in real estate in an unprecedented way. Their proprietary technology, and suite of services includes ARTI® Transact, ARTI ® Academics, ARTI® Tools, and ARTI® Studio. These platforms elevate marketing, technology, education, and support in a way that other real estate brokerages can't readily replicate. NAI Excel publishes regular commercial real estate including retail, office, industrial, and multifamily for the San Antonio and Austin metro areas, as well as other markets they serve.
Rohde Ottmers is looking forward to opportunities for expansion with NAI Excel and the NAI Global network. Earlier this year, The Aldrich-Thomas Group, founded in 1962 and led by Lloyd Thomas, joined NAI Excel just north of Austin in Temple, TX. NAI Excel is also undergoing construction of a new office location in Austin that is expected to open early 2024. Commercial real estate agents at Rohde Ottmers are already working with clients on assignments across the country and into Mexico through the NAI Global network. With NAI Excel and NAI Global, Rohde Ottmers agents have access to support their clients' investment and growth anywhere they do business.
Rohde Ottmers manages more than 2 million square feet of retail, office, and industrial property in the San Antonio region. Bryan Ottmers, president of the management division, and Lori Rose-Alvarez, director of property management, will continue to lead management team. "We are looking forward to an office and support team in Austin, and other market areas, to better support our clients' real estate holdings that expand outside of San Antonio", said Ottmers.
---
About Rohde Ottmers Realty
Rohde Ottmers Commercial and Investment Realtors is a full service commercial real estate company servicing San Antonio and Southwest Texas. Founded in 1908 by Alfred W. Rohde, Sr., the company has a long and successful record of marketing a broad range of land, commercial buildings, and retail centers. Rohde Ottmers is the oldest and most trusted name in commercial real estate in San Antonio and South Texas.
About NAI Excel
NAI Excel is a leading provider of commercial real estate services across the U.S. with offices in Nevada, Texas, and Utah. The company is part of the NAI Global network comprising more than 325 offices across 65 countries. NAI Excel is a subsidiary of Brokers Holdings, LLC, which operates commercial and residential real estate brokerages. The company was founded in 1982 and has since grown to encompass more than 25 offices and 800 real estate professionals who are managing $1 billion in assets and closing more than 5,000 transactions annually with a combined value of over $2 billion.
About NAI Global
NAI Global is a leading global commercial real estate brokerage firm. NAI Global offices are leaders in their local markets and work in unison to provide clients with exceptional solutions to their commercial real estate needs. NAI Global has more than 300 offices strategically located throughout North America, Latin America, Europe, Africa and Asia Pacific, with over 5,800 local market professionals, managing in excess of 1.1 billion square feet of property and facilities. Annually, NAI Global completes in excess of $20 billion in commercial real estate transactions throughout the world.