Asset Services
---
Yield the maximum return from your commercial property.
River Park | 70,000 sf active management assignment since 2013.
We establish a building operations and maintenance plan based on the best practices of the industry to retain the maximum value of the asset. Operations and Maintenance services include:
Coordinate and execute a property takeover, including inspections and inventory reports
Design/Implement Preventative Maintenance Plan
Inspect property weekly & after work orders
Work with contractors on:

Maintenance
Cleaning
Landscaping
HVAC
Windows
Parking lot
Most importantly, we correspond regularly with property owners regarding these items and provide owners with the information to make good decisions.
Satisfied tenants lead to low vacancy and help maximize the yields on the property. Tenant Relations services include:
Customer Service
Design/Implement Tenant Relations Plan
Visit with each tenant regularly regarding concerns and successes
Listen and work to resolve tenant concerns
Monitor leases for expiration, renewals, and options
Report tenant data to property owner(s)
We use sound financial management principles and strategies to maximize the value of your property. The financial management services include:
Develop a budget for the property
Collect receivables
Remit payables
Set up a chart of accounts
Develop authorization guidelines
Reconcile CAM, bank accounts, and close the books quarterly
Provide statements to property owners
Assistance with Cost segregation on asset improvements and additions for tax benefits
Alterations or additions to property may be desired for a tenant, property owner, or maintenance. We can oversee these improvements to ensure quality work is performed timely and with the contractors that will provide the best value. Construction Management services include:
Oversee tenant improvements
Work with architects and engineers on drawings
Design functional space in conjunction with space planners
Price tenant improvements
Oversee tenant improvements
Set up amortization schedule for tenant improvements
Testimonials
"After a year of working with Jon Vandermyde of NAI Property Management, we can say with confidence that not only have we enjoyed the facility andaccommodations of Coral Canyon, we're also fortunate to be working with Jon, our property manager. He is always prompt and willing to take care of any questions or concerns that we may have regarding our building. He serves as a very workable intermediary between Sunwarrior and the property owner. We look forward to continued business."

"When we took over the lease from the previous tenant, the previous property management company was terrible. We were getting ready to move; we couldn't continue in this location with that property managers for our office space and working with them has been as different as night from day. They respond to us quickly with any question we have, they get things fixed that is their responsibility, they are pleasant to work with, and because of all that, we renewed our lease and would recommend this property to other businesses looking for office space. NAI has been a great property management company."
"Thank you for recommending Jon to us as a property manager. As you can see by the emails that he copies you on, he is on the ball in managing our Cedar City and St. George buildings. How refreshing it is to have the confidence that we now have a manager who shows knowledge and professionalism in his work. Through the recent photos you sent to us and the communications we've had with Jon, we have become aware of issues we did not know about or did not realize how serious some issues are. We know Jon has a lot of work ahead of him to get our properties cleaned up a bit and get our Tenants on task in paying rents (and late fees) per the terms of their leases. Every time we hear from him we are impressed with what he is doing.
What else can I say other than "WOW" and thanks again for sending Jon our way."
Contact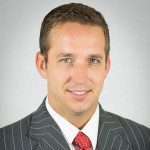 Jon Vandermyde
Director of Asset Services
435.627.5727
Email
Tim Stroshine
Real Estate Manager
435.627.5704
Email
Access Tenant Portal
Owner Dashboard