ROI and Property Management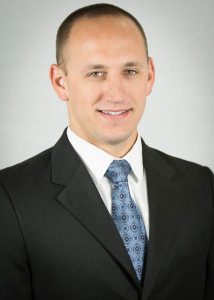 Author- Tim Stroshine (Property Manager)
In the world of business, there is a principle that is familiar and fundamental to all those that invest. This principle, known as Return On Investment, is a valuable perspective because it forces one to think logically about how an investment will provide increased value or money. One of the central keys to financial security is having one's money make them more money. This economic phenomenon is central to our economy, that strategically investing money will provide you with more money. It is akin to the elusive idea of perpetual energy; the idea of contributing a little energy into a well-designed machine will produce more energy than it took in and then it will use that energy to create even more energy and so on.
This is the dream of nearly every American, hence the success of the stock market and real estate investments. This principle is one of the greatest aspects of a free-market system. When one purchases an investment property, they do so believing and, most of the time, hoping, that the investment will produce even greater value over time and help them create even more wealth. But many property owners simplify the process of purchasing investment properties to only taking into account the numbers on the spreadsheet. Many look past the time investment that a commercial property requires. If a property owner neglects to account for this expense then they may feel that the investment isn't worth the money because the time investment is too great. This is where our Property Management team comes in and excels.
We take care of all the large and small issues that can have the potential of draining your "time" bank account. We deal with tenants and their complaints. We collect rent and enforce the lease to ensure that they always pay their rent on time. We take care of property maintenance, and property improvements. We take care of accounting, which includes year-end taxes. We take care of leasing, sales and lease renewals. All in all, we manage your property so that it will increase in value over time and you can receive your ROI. We understand business and people which helps us to manage both, and is what makes us great property managers. We enjoy the challenge of solving problems ranging from getting tenants to pay to doubling the value of the property in two years (we've done it).
And we are very good at it.
If you are having a recurring issue with your property that you would like a little help with, we would be happy to lend our expertise. If you're interested in learning more about us and our services feel free to call Tim or Jon at 435.627.5735 or emailing us at
jonv@excelcres.com
or tstroshine@excelcres.com.