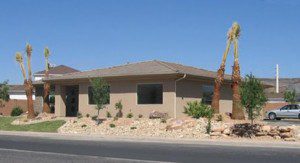 Jason Griffith and Meeja McAllister with NAI Utah Southern Region helped Alliance Home Health Care relocate their offices to the Sunland Office Park at 491 E Riverside Drive. Alliance leased 3,012 SF for several years. NAI Utah Southern Region represented the landlord in the transaction.
Alliance Home Health has offices in St. George, Cedar City, and in Idaho. They specialize in home health and hospice care. They opened in St. George in December 2004 and currently have 17 employees.
To search our inventory or to request a Hotsheet of commercial property in Southern Utah, click here.