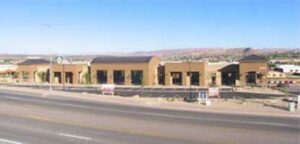 Auto Trim Design Has A New Location
Jon Walter, with NAI, facilitated Auto Trim Design's relocation to Southland Commercial Center. The location is centrally located between the auto dealerships off Bluff Street and Hilton Drive. The new site provides better access and signage off of Blackridge Drive for the service business. Auto Trim Design provides automotive accessories, tint, lettering, and video and audio installation. Audio Trim Design has done business in Southern utah for 26 years and is a nationally recognized company with 160 locations in the US. Visit their new St George location at 1495 South Blackridge Dr. Suite A150. For more information call, 435-629-0142 or go to their local business web page.
To search our retail inventory or request a hotsheet, please click here.