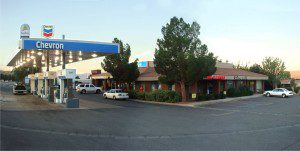 Bloomington Market Sells
Jasana Management LLC took over operations of the Bloomington Market on Exit 4 in St. George, Utah on May 8th. Sean Julian of Jasana Management has most recently worked for a regional fuel supplier and prior to that for Chevron in their customer experience program. Jasana will be operating the convenience store and the Taco Time located at Exit 4. The Bloomington Market has recently installed new pumps and now sells diesel fuel on site. Neil Walter of the Walter Group at NAI Utah Southern Region represented the parties in the transaction.
To search our inventory or request a hotsheet for commercial property in southern Utah (retail, office, industrial, investment, land), please
click here.