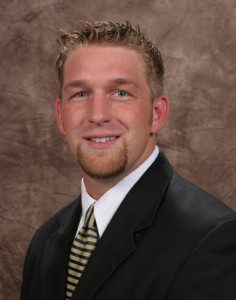 Dr. Tim's Juices
Dr. Tim developed "Cryoflux" which is proprietary trademark process for concentrating fruit juice that preserves the bioactive constituents, flavor and color of juice from any fruit. This technology not only protects the bioactive nature of the juice, but also preserves the condition and improves upon the flavor of the juice. The process retains nearly 100% of the juice producing the most pure concentrate possible. This results in the Juices remaining as natural as fresh squeezed or pressed juice. Products include Brazilian Acai, Tibetan Goji, Thai Mangosteen, Polynesian Noni, Amazon Camu Camu, and Chilean Maqui, Iso 5 and Pro Iso 5.
You can get more information about these and other products on their website at www.drtimsjuices.com.
The Upholstery Doctor
An increase in business called for an increase in space for The Upholstery Doctor, who opened their new location at 1478 S 270 E in Building 2B. The Upholstery Doctor specializes in the reupholstering of furniture, car seats, boats, etc. They provide great service, and prompt turnaround.
Contact The Upholstery Doctor at 435-705-0675 or on their website at www.upholsterydoc.com
Diversified Wealth Solutions
Diversified Wealth Solutions relocated their St. George offices with the help of Brandon Vandermyde of NAI Utah South. Diversified Wealth Solutions was formed through a collaboration of financial professionals, who have 30+ years combined experience. Their backgrounds include real estate, insurance, finance, equities, mortgages, and several non-traditional investments.
They empower their clients through education and provide training platforms and other resources to broaden their clients' understanding of several different traditional and non-traditional investments.
Their first priority is to assist clients in building a financial profile. This allows their clients to more effectively identify where they are financially, where they want to be, and a rough overview of how to get there.
Contact Diversified Wealth Solutions at www.diversified-wealth.com or toll free at 1-888-235-6577.
Utah Flood and Fire
Utah Flood and Fire have been in business for several years, and have been assisting clients throughout all of Utah for years, primarily out of their Northern Utah Office. With a growth in business in Southern Utah, it has sparked the demand for an office warehouse here in St. George. 
Utah Flood and Fire specialize in Remediation of Fire, Flood, Mold, Water Damage, and the consequences of them. Their website is utahfloodandfire.com.