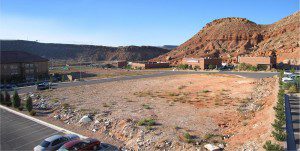 Commercial Parcel for Future Expansion Sold.
Superior Threads, Inc. purchases a one acre commercial parcel for future expansion needs near their existing location. Superior Threads is also expanding their current location with a 15,000 SF addition planned to be completed in August 2009. Superior Threads manufactures and distributes quality thread for sewing and quilting. Jason Griffith and Meeja McAllister represented the buyer and seller in the transaction. To learn more about Superior Threads go to: http://www.superiorthreads.com/. To learn more about their expansion project please visit their blog at: http://superiorthreads.blogspot.com/2009/03/school-of-threadology.html
To search our retail inventory or request a hotsheet, please click here.