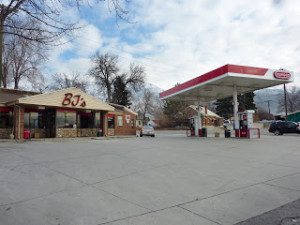 With the assistance of the Walter Group at NAI Utah South, BJ's Conoco in Pleasant Grove UT is under new ownership.   The Conoco Station has been a family run convenience store for many years.  Last week, the operation was acquired by J Gurudev Petroleum, LLC, an operator of hotels and gas stations throughout Utah.  The buyer is planning on making some interior renovations and continuing to service the surrounding community much like the store has done for many years.
The Walter Group procured the buyer through a target marketing program developed specifically for convenience store properties.  This is the Walters fourth convenience store transaction this year resulting from their marketing program.  The property went to market in February and the transaction closed in May.  The acquisition was an SBA Loan financed through AM Bank.  "Finding a buyer, obtaining SBA financing, and closing the property this quickly is pretty remarkable," said Jon Walter. "Having the right marketing team and a good lender makes all the difference." 
The Conoco station includes a small café shop known as "Local Mudd" offering espresso and smoothies.   The store also offers the convenience of a drive-up window allowing customers quick access to their in-store items.  J Gurudev Petroleum, LLC has a track record of acquiring good businesses like this and increasing value for its customers.  They look forward to servicing the community for years to come.