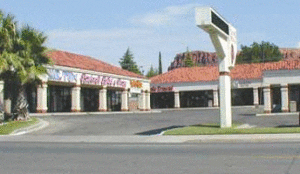 Church Finds New Location
Curren Christensen with NAI Utah Southern Region, Inc. represented Jehova Nissi in acquiring their new 1,300 SF location. Jehova Nissi Christian Church of St. George will be having their congregation meet at their new location at 370 West St. George Boulevard just behind Mr. Tux and Boulevard Bridal and Prom. Jehova Nissi meets on Wednesday and Friday Nights at 7:00 P.M. and again on Sundays. Jehova Nissi has an open invitation for anyone to drop by their new location with any questions or inquiries.
To search our retail inventory or request a hotsheet, please click here.