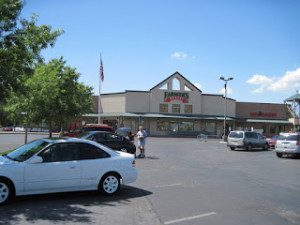 Davis Food & Drug is proud to announce its recent acquisition of the 30,000 SF Farmer's Market grocery store in LaVerkin, Utah. Davis Food & Drug is a 24 year-old, family owned and operated business with a portfolio of 3 other stores in Vernal, Roosevelt, and West Valley City.
Established in 2000, Farmer's Market is one of the few independently owned grocery stores in Washington County. The store services the local LaVerkin, Hurricane, Toquerville, Virgin, Springdale, communities as well as the ever-increasing tourism and recreational visitors to Zion National Park.
In addition to one of the largest selections of organic produce in the county, Farmer's also carries some locally grown produce, when in season, which makes it a perfect location for those health-conscious consumers. This community friendly hotspot supports local growers and is a full-service supermarket with a deli, bakery, and pharmacy.
Farmer's Market was previously owned and operated by the Wilson Family until their recent decision to retire.
It was important to the Wilsons that the new owners be able to carry on the small town ideals, traditions and legacy that Farmer's has always prided itself in maintaining and being a part of over the years.
The Wilsons are excited for the Davis family and wish them the best in a friendly community where everyone has close ties and knows one another.
Jim and Debbie Davis have always prided themselves on operating "first and foremost a small family owned business with our guests in mind. Focusing on providing exceptional customer service to each and every customer is a priority for us. We are able to interact with you, our customer, both at the store and in the community on a personal basis."
Along with their partner Terry Rogers, they are ecstatic to continue to operate the store with the same family friendly atmosphere and personal attention to customer service and detail that has always been present at the Farmer's Market.
Neil Walter of
NAI Utah South
, who facilitated the transaction, said: "It is a rare and wonderful instance to be able to work with two like-minded parties who want the best for the community and have a passion for customer service."