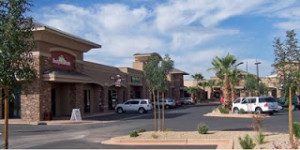 Roberto's Taco Shop Expands
Wes Davis, of NAI Utah South, leased 2,450 SF to Roberto's Taco Shop. Their new location is at Festival Plaza, 969 N 3050 E in St. George, just off the Washington Interchange. Roberto's is a Mexican food franchise with over 70 locations in the Western States Region. Other Festival businesses include Team Angels Salon, Inta Juice, Capriatti's, The Dance Shop and Kelly Jewelers. Roberto's is open for breakfast, lunch and dinner with fresh ingredients, prepared daily. To read a food review written by "The Independent," please click here.
To search our retail inventory or request a hotsheet, please click here.