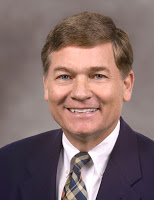 Roger Stratford of NAI Utah Southern Region recently leased 2,600 SF of warehouse space at 1054 North Westridge Drive for a Book Distribution Business. They recently expanded their book resale business to St. George from Missouri. The tenant was represented by Kathleen Crow of Coldwell Banker Premier real estate. The main distribution of the books are for college students. The owner has a second home in St. George and liked the area enough to expand his business here.
Sunset Physical Therapy recently purchased 1,500 square feet of space in the Park at Paradise Canyon at 1449 North 1400 West, Suite C-21 to move their Sunset office of their Physical Therapy business. They were looking for a space they could purchase instead of lease and found this space to meet their requirements. Roger Stratford of NAI Utah Southern Region represented Sunset Physical Therapy and Steve Kemp of Vantage Real Estate represented the bank on the sale.
Mountain Loan Centers, Inc recently expanded their business from Northern Utah to the St. George area leasing 1,582 square feet of space at 1224 South River Road Suite B-206. They are a leading center for signature loans. The landlord was represented by Roger Stratford of NAI Utah Southern Region and the tenant was represented by Graig Griffen of Keller Williams Commercial.
Park Landscape, Inc. recently leased 2,400 square feet of warehouse space in the Ft. Pierce Industrial Park at 3997 S. 1540 E. St. George, UT. John Cerul the president of Park Landscape said they are expanding their business from Las Vegas to St. George after bidding and receiving the bid to take care of a large homeowners association in the area. Park Landscape is a full service landscape design/build & maintenance company that has serviced the Las Vegas, Henderson and Boulder City areas since 1995. Roger Stratford of NAI Utah Southern Region represented the tenant and Jason Griffin and Meeja McAllister also of NAI Utah Southern Region represented the Landlord.