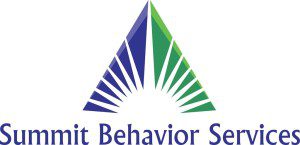 Summit Behavior Services is a new company in Southern Utah that provides services for families with children affected by Autism Spectrum Disorders and Developmental Delays. The owner of Summit has loved ones affected by Autism and recognized a need for more services for families with special needs.
Summit Behavior Services primary goal is to support individuals in reaching their highest potential in all areas of life. We believe in maintaining the highest quality of services for clients, families, and the community, while being morally, ethically, and fiscally responsible.
Summit Behavior Services programs rely on evidenced-based treatment.

Applied Behavior Analysis (ABA) is the framework that spans across all programs. Treatment is implemented across the lifespan and includes supporting clients in after school groups and in natural environments such as home, school and in the community.
Meeja McAllister, a real estate agent with NAI Utah South, found a great 5,000 SF building for Summit Behavior Services. They are located at 1492 South Silicon Way Suite A in Saint George. For more information please contact our Chief Executive Officer, Kyle Bringhurst, LCSW. Office: 435-275-8911. Email: kyleb@sbsllc.info