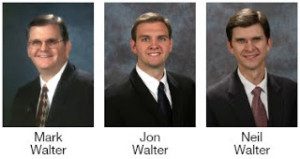 Walter Group assists Sunburst Shutters relocate to St George
Ready to experience the satisfaction of owning the finest window treatments in the world? Sunburst Shutters is ready to offer you higher quality Polywood Shutters from their new Southern Utah Location. With the assistance of Jon Walter and NAI Utah South, Sunburst Shutters has acquired a St George location at 344 Sunland Dr #8. Sunburst Shutters has 35 retail stores and 75 companies throughout north America. They can be visited online at http://www.sunburstshutter.com/ or reached at 435 652 9938.
Walter Group Completes Pizza Factory Leased Investment Sale
The Walter Group of NAI Utah South represented U.S.B Properties in purchasing the Net leased Pizza Factory in Bountiful, UT. Pizza Factory has long been a Southern Utah Favorite, however, their expansion has spread throughout the state. Bread twists and their signature Pizza and Pasta favorites can now be enjoyed in their newest location at 570 W 500 S in Bountiful.
Walter Group Sells 10,000 SF Industrial Building
The Walter Group of NAI Utah South represented the seller in completing a sale lease back for the 10,000 Square Foot industrial property located at 589 N 3050 E. The buyer completed a 1031 exchange which allowed him to defer taxes that were realized from the sale of a previous property. NAI is reporting a slight increase in commercial transactions and particularly tax deferred exchange purchases.
Walter Group Assists Pizza Hut with Expansion
Pizza Hut has inked a lease at Festival Plaza adjacent to Sportsman's Warehouse and Costco. The location is one of many that Jon Walter of NAI Utah South is assisting the Pizza Hut franchisee with. Festival Plaza wash chosen because of its visibility, and easy access for pick up and delivery. Wes Davis of NAI Utah South, leasing agent for Festival Plaza, represented the landlord in securing the Festival Plaza location. Pizza Hut has contracted for two other sites in Washington County, and is continuing their expansion in Nevada and other parts of Utah as well. Part of the greater franchisee expansion has been the relocation of their cedar city corporate offices to Coral Canyon off exit 16 in Washington. With the help of Roger Stratford, The School and Institutional Trust Land Administration (SITLA) was able to accommodate Pizza Hut with the Coral Canyon Lease.
Walter Group Sells 7 Acres
The Mountains are seeing some activity as The Walter Group of NAI Utah South sold 6 acres to a buyer from Las Vegas and 1 acre to a buyer from Louisiana last month. The buyers purchased land off Highway 89 near Bryce Canyon at Paunsaugunt Cliffs. The Las Vegas buyer wanted cool temperatures and a location for his prize horses. The Louisiana buyer wanted to move out west in a rural atmosphere and was attracted to the views of the pink cliffs. http://www.pinkcliffs.com/