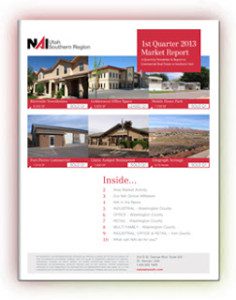 NAI Utah Southern Region recently published its 2013 
1st Quarter Market Report
 covering commercial real estate news trends in Southern Utah. The Market Report provides news and reports trends for the office, retail, and industrial markets in Washington and Iron Counties.

NAI has published commercial market data in Southern Utah since 2001.


To download a printable copy CLICK HERE or to go to our website www.excelcres.com/ to download the document from our market research page.