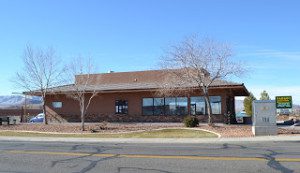 Terry Hart and Gennifer Cooksey are pleased to announce the opening of the Pioneer Chuck Wagon in Santa Clara.  The Chuck Wagon is located at 2235 Santa Clara Drive, a few blocks from Snow Canyon High School and the Shoppes at Santa Clara.  Terry and Gennifer have over 40 years of experience in the restaurant business, including 19 years of ownership.
"We like to take care of people.  As owners, we really enjoy seeing the happy and satisfied look on our customers' faces while they are enjoying our food" said Gennifer. "We are lucky to have been able to work with Abraham Thiombiano at
NAI Utah Southern Region
.  He was professional and efficient and was able to get the lease quickly."
Pioneer Chuckwagon will offer breakfast (served all day), lunch, and a dinner menu.  The breakfast menu includes such items as omelets, fried steaks, pancakes, pioneer chowlines which are a twist on skillets, and much more.  Lunch will consist of burgers, hot dogs, salads, hot sandwiches, senior specials and more.  Dinner choices will include steaks, pork chops, appetizers, low calorie plate options, and much more.
"There are lot ethnic and fast food restaurants in the area" said Terry. We want to do something different by offering healthy, filling American food at an affordable price.  We look forward to making this a great restaurant experience for all to enjoy."
Abraham Thiombiano with NAI Utah South represented both the landlord and the tenant in this transaction.
For more information call Pioneer Chuck Wagon at (435) 673-5584 or stop by 2235 Santa Clara Drive in Santa Clara.