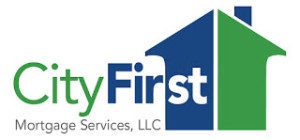 City First Mortgage Services, LLC has been in the business of residential mortgage lending since 1993 and is currently operating in over 40 branch office locations across 14 different states within the U.S. City First continues to aggressively pursue even more opportunities as it expands business operations throughout Utah and other states.
City First's newest branch office is located in St. George at 20 North Main Street, Suite 107 and is managed by Shelley Nakaoka. Shelley has over 14 years of experience in residential mortgage lending and has consistently been a top producer for City First. Shelley is supported by a quality staff consisting of experienced mortgage loan originators, processors, and underwriters, ready to assist you with all your home mortgage needs. For more information about City First's full range of loan programs, low interest rates, or how to qualify, please visit the City First our website at www.city1st.com or contact Shelley directly at (435) 275-4710.
Roger Stratford of NAI Utah Southern Region represented City First Mortgage Services in securing their new office space in St. George.