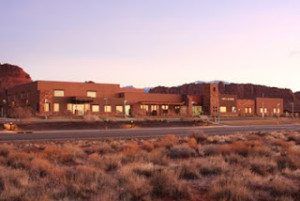 Vista Charter School recently acquired its facilities with a $13,310,000 round of tax exempt financing. The proceeds allowed the school to acquire the existing facility on five acres and an additional 2.5 acres to expand the parking and playground areas. Utah allows charter schools to issue tax-exempt debt as governmental entities, which allowed Vista to fund 100% of the cost of issuance with tax-exempt proceeds.
Vista at Entrada School of Performing Arts and Technology is a 501(c)(3), K-8 public charter school committed to providing a superior academic program enhanced by training in performing arts and a technologically advanced curriculum. Located in Ivins, Utah, Vista was incorporated in 2007 and opened its doors in 2009 with an initial enrollment of 683 students in grades K-6. Current enrollment is 862 students with a waiting list.
Neil Walter, a member of the Vista Board responsible for the transaction said, "The new financing will help save the school save hundreds of thousands of dollars each year in facilities principal and interest costs. We are really excited for the closing and appreciative of those who put hundreds of hours in to putting the deal together."
Vista's financial advisor was Brent VanAlphen of Providence Financial and its legal counsel was Joel Wright of Kirton and McConkie. Ziegler Charter Finance was the underwriter for the transaction.
To learn more about Vista Charter School, visit their website at http://www.vistautah.com/.
For Ziegler's press release, visit https://www.ziegler.com/z-media/2035/vista.pdf