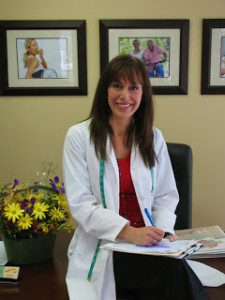 Healthy Express is St. George's newest Weight Loss and Management Center and is now open to assist Southern Utah residents throughout their entire weight loss process.
Healthy Express, located at 229 E St. George Blvd. Suite 105, is owned & managed by April Judd who has been a dedicated weight loss counselor for 18 years.
According to April, each Healthy Express client has their very own weight loss counselor that they meet with weekly, learning how to use the foods in their cupboards at home, how to eat out healthily, and plan for upcoming events. Exercise goals are set around the person's abilities and limitations.
Healthy Express offers a unique behavior modification program where clients receive assignments and recipes weekly and are encouraged to implement them into their lifestyle. Each client receives a free, one year maintenance program to insure permanent success upon reaching their goal.
There are no HCG drops, drugs, or special food to buy and, surprisingly, no contract to sign, which, according to April, makes this an extremely safe and affordable program.
For more information on how to participate in their program, call April at 435-773-7712.