St. George, Utah – February 24, 2016: NAI Global, the world's largest, most powerful network of owner-operated commercial real estate firms, earned the fourth spot in the 2016 Lipsey Survey of Top 25 Commercial Real Estate Brands. The survey was conducted among 100,000 commercial real estate professionals using a combination of ballot voting, phone interviews and focus groups to evaluate innovation, responsiveness and quality of service. NAI Global is the only commercial real estate network of independently owned and operated firms represented among the top five. NAI Excel, formerly NAI Utah South, has been an NAI
affiliate for over 15 years.
"We are proud that the power of the NAI Global network is recognized by our industry peers and reflects the exceptional service that only a network of owner-operated brokerages can deliver," said Neil Walter, Managing Director.
The survey is conducted by The Lipsey Company, a leading training and consulting firm specializing in the commercial real estate industry. The 2016 survey results can be found here: https://2m2e2910ubx51s29pj1lq3y4-wpengine.netdna-ssl.com/wp-content/uploads/2016/02/2016-Lipsey-Top-25.pdf

NAI Excel has invested heavily in technology including GIS/mapping, financial analysis tools, comprehensive market research, professional designations and affiliations, internet web sites, commercial databases, and marketing channels. NAI Excel has built and maintains the most comprehensive database of offices, retail centers, and warehouse/industrial buildings throughout Southern Utah. We provide our clients with the resources and information needed to make knowledgeable real estate decisions.
NAI Excel is a subsidiary of Brokers Holdings, LLC. Brokers Holdings owns and operates both residential and commercial brokerages in Utah and Southern Nevada. It operates its commercial brokerages under the NAI Excel brand and has agents licensed in Utah, Nevada, Idaho, and Washington. With over 100 agents and staff, Brokers Holdings closes over 1,700 transactions worth over $400 million in value each year and manages more than 700 property management units for its clients. Brokers Holdings celebrated its 30 year anniversary in 2012.
To learn more, visit www.excelcres.com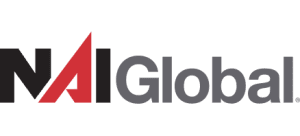 NAI Global is the single largest, most powerful global network of owner-operated commercial real estate brokerage firms. NAI Global provides a full range of corporate real estate services, including brokerage and leasing, property and facilities management, real estate investment and capital market services, due diligence, global supply chain and logistics consulting and related advisory services. NAI Global Member firms, leaders in their local markets, are actively managed to work in unison and provide clients with exceptional solutions to their commercial real estate needs. Founded in 1978, today NAI Global has more than 375 offices strategically located throughout North America, Latin America, Europe and Asia Pacific, with over 6,700 local market professionals, managing over 380 million square feet of property. Supported by the central resources of the NAI Global network, Member firms deliver market-leading services locally and combine their in-market strengths to form a powerful bond of insights and execution for clients with multi-market challenges
NAI Global was acquired in 2012 by C-III Capital Partners, a leading commercial real estate services company engaged in a broad range of activities, including primary and special loan servicing, loan origination, fund management, CDO management, principal investment, online capital markets, title services and multifamily property management. C-III's principal place of business is located in Irving, TX, with additional offices in New York, NY, Greenville, SC and Nashville, TN.
To learn more, visit www.naiglobal.com.