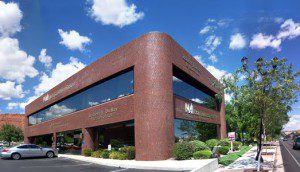 Meeja McAllister & Jason Griffith of NAI Utah Southern Region represented Dr. Joseph Te in procuring land off of Riverside Drive. Dr. Te practices hematology and oncology in Southern Utah. He graduated with an MD 21 years ago. This will be home for his practice in the near future. The office building is expected to be completed in 2011.
Roger Stratford of NAI Utah Southern Region represented Coral Canyon Town Center in leasing an executive suite to S2N Development Services. S2N is the land owner's consultant and project manager–managing all aspects of the land development process from soup to nuts! Land development projects big and small benefit from S2N's coordination of land planning, engineering, city approvals, and construction.
Ultimate Cheerleading leased a 4,000 SF warehouse building at 1478 South 270 East near Riverside Drive. Ultimate Cheerleading's business has been growing facilitating the need for a new location. Jason Griffith, CCIM and Meeja McAllister of NAI Utah Southern Region represented the landlord.
To search our inventory or request a Hotsheet for commercial property in Southern Utah, click here.