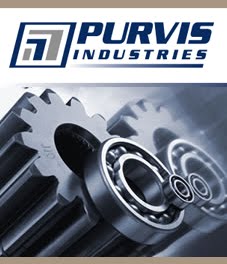 The Walter Group and NAI Utah South recently assisted Purvis Industries with the acquisition of their new location at 389 North Industrial Road in the St George Industrial Park. While many companies have contracted during hard economic times, Purvis Industries has expanded into a larger facility in a location that will allow them to better service their clients needs.
Since 1945, Purvis Bearing Service has delivered solutions to keep industry moving. As one of the largest independent mechanical power transmission distributors in the United States, Purvis Bearing Service is dedicated to service, expertise and, as always, local availability of products vital to industry today. In January 2007, Purvis Industries became the leadership organization for five industry-leading business units: Purvis Bearing Service, CapCorp, American Keyed & Custom Shafts, Triad Industrial Automation, U.S. Conveying Systems and Equipment, and National Mechanical Power Systems. Go to http://www.purvisindustries.com/ for more information on the company.
To search or inventory or request a hotsheet for commercial property in Southern Utah, please click here.